Here's the link for people who want to support me on Patreon:
https://www.patreon.com/bePatron?u=6600631
I recently asked my Uncle Chris about how he reconciles being a scientist with being a Christian. I used to be such a militant atheist that I thought that science and religion were incompatible. But now, I try to be more open-minded. He sent me a response that was so articulate and thought-provoking that I asked him if he would be okay with me publishing it on my blog. I disagree with some of his opinions, but I don't claim to be objectively correct. Here is his response:
Andrew,
You mentioned that you wondered how a scientist could believe in God.  I think religious belief is largely a matter of personal faith.  For a scientist, then belief in God is more a matter of whether or not this belief conflicts with scientific principles.  In addition I think that the principles of Christianity followed by honest and truly caring members of the faith has the potential to do so much to heal this broken and hurting world.
The following is a sermon I have given a couple of times that answers some of what you have asked, but certainly does not represent all of what I believe.
Chris
What Do I Believe?
            As a scientist I have been taught to make observations of our world, collect indisputable data, and develop explanations that are consistent with all known observations and data.
            Much of our lives are ruled by both what we know and what we believe.  Do you believe in ghosts?  Do you believe in miracles?  Do you believe in magic?  Do you know where you live?  Do you know what day or date today is?  Do you know how many pennies there are in a dollar?  The following story illustrates in a humorous way the somewhat less constant our beliefs can be.
            Once upon a time there was an atheist.  He decided one day to take a trip to visit Great Britain.  After several days visiting many of the sites in England he travels north to Scotland.  Once there he is overcome by the beauty of the Locs and rents a row boat.  As he is rowing out into the middle of the Loc, suddenly a sea monster's head breaks through the surface immediately underneath his boat.  The monster tosses the boat and its contents high into the air and opens its mouth to catch him.  The atheist screams out, "Oh dear God!  Please save me!"  Everything stops.  The boat hangs in the air, the oars and the atheist.  A loud booming voice calls out, "I thought you didn't believe in me?!"  The atheist answers, "That's true!  But up until about 10 seconds ago I didn't believe in the Loc Ness Monster either!"
            What do I believe?  What do we as a church believe?  Page 918 in
Voices United provides us a look at what our Creed says we believe.
            We believe in God:
                        Who has created and is creating,
                        Who has come in Jesus,
                        The Word made flesh,
                        To reconcile and make new,
                        Who works in us and others
                        By the Spirit…….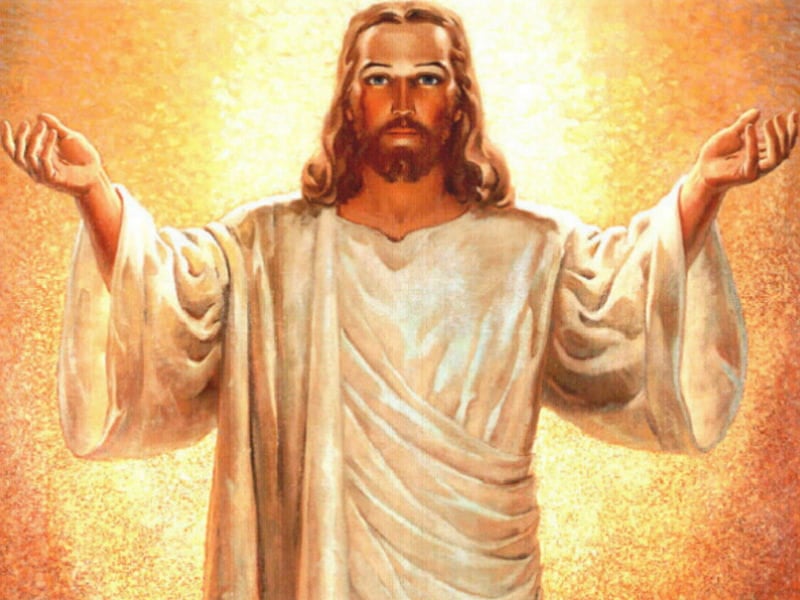 These statements are some of what we as a Church claim to believe and they are what I believe.  But what does it mean when I say I believe these things?
            I believe in God who has created and is creating?  Does this mean that I believe the creation stories as described in Genesis?  Genesis 1 and 2 describe the creation of the heavens and earth and man and woman.  Genesis 3 describes the temptation of the serpent and Adam and Eve's banishment from Eden.  These chapters are specific in regard to times involved and graphic in description of the physical creation.  At this point it is probably a good idea for you to remember that I am a scientist by choice, and that what I have claimed, is that I believe that God has created and is creating.
            Scientists make observations, gather numerical data, and develop hypotheses and theories to attempt to generate self – consistent explanations of our world and universe.  These hypotheses and theories are only of value to scientists until the day someone collects data and observations that contradict them.  Up until the end of the 19th century scientists believed that time was a constant, and that there was no limit to how fast something could travel.  However, there were beginning to be gathered data that seemed to contradict both of these concepts.  Early in the 20th century Albert Einstein developed his theories of relativity and general relativity erasing both of these concepts and reconciling the contradictory data.  Einstein's theories suggested that time is relative and subject to both velocity and gravity.  His theories also required the speed of light in a vacuum to be a constant and the maximum possible velocity.  To this date these two concepts have been experimentally demonstrated and confirmed, repeatedly, and no credible data presently exists that cast these theories into doubt.
The best scientific theory of the creation of the universe "The Big Bang Theory" proposes that the universe was "created" from an incredibly dense and small point source about 15 billion years ago (not the roughly 6 to 10 thousand years demanded by a literal interpretation of the Biblical scriptures).  What was there before this?  Our science does not have the mathematical and theoretical tools to investigate and describe anything before the "Big Bang".  This sounds like creation to me.  For the first approximately 300,000 years the universe was too hot for atoms to form from the plasma of electrons, protons and neutrons.  Once the universe had cooled sufficiently that atomic nuclei were able to form and electrons could be captured and released by them, light was suddenly possible.  "Let there be light?"  Early stars and galaxies were formed from the original mixture of essentially the two simplest elements, hydrogen and helium (mostly hydrogen).  These original stars lived their lives using nuclear fusion to consume the hydrogen and helium while creating heavier elements.  Eventually as the fuel was exhausted they collapsed under their own weight and exploded as supernova.  It is only in these supernovae that formation of the heavier elements present in the earth and present in our sun was possible.  This ejection of star matter led to second and third generation stars including our own sun.  These stars and solar systems formed from the gravitational attraction of the interstellar dust/matter left over from the supernovae of the first stars.  The center of our local dust cloud became dense and hot enough to ignite in nuclear fusion and result in our sun.  At the same time (about 5 billion years ago) smaller clumps of this matter orbiting the sun coalesced into the planets in our system.  The largest of these, Jupiter is too small to generate the density and temperature necessary to create fusion and become another sun.  The earth then is made of star dust, or has been created from the stuff of the universe.  This star dust along with the multitude of meteors entering the atmosphere daily (asteroids, comets; ie. more star dust) is the stuff of the earth.
Another theory that scientists are investigating and testing is Darwin's origin of the species, or evolution.  This theory suggests that the species of animals and plants that we observe on earth today are the result of selective evolution from earlier and possibly more primitive species.  The most modern extensions of this theory suggest that the earliest, simplest living organisms evolved from the water and soil of this planet. God created us from the stuff of the earth?  This evolution is driven by the incredible amount of energy reaching the earth daily in the form of solar radiation.  This energy can be seen causing chemical changes and mutations today leading to sun burns, bacterial and viral mutations and cancer.  Once the process of life got started, the energy of the sun is more than ample enough to keep it all going.  Darwin's theory can be summarized to claim that variations in the genetic makeup of all living species occur naturally and randomly in generations with time.  Some of these variations are not viable (hence miscarriages, still births, and failure to thrive occur).  Some of these variations are not competitive (eg. a rabbit that has no legs).  These two categories will almost always fail to live to reproductive age, and hence these genetic variations fail to be continued.  Some of these variations give a selective advantage to a species.  Eg. improved night vision might make a species of owl better able to hunt at night.  More of these individuals will avoid disease, starvation and be generally more robust during their reproductive age.  These individuals will be more likely to pass their genetics on to their offspring and hence this variation survives.  This competitive selection process over several billion years allows species variations that have a reproductive advantage to survive and thus evolve from their more primitive, less competitive, ancestors.  Does this mean we evolved from chimpanzees and gorillas?  No.  But anatomical and genetic analysis of humans, chimps and apes suggest that sometime, millions of years ago, we had a common ancestor.  For some reason chimps found an environmental niche that reinforced the changes that have led to the modern chimpanzee, similarly for gorillas, and possibly the evolution of our amazingly adaptive mind allowed humans to escape the restriction of being best suited to only one ecological niche and emigrate to almost all regions of this planet.
So, what do I believe?  I believe that God has created and is creating.  The only part of this that cannot be tested by science is the existence of God.  I also believe that God gave us the capacity to understand creation and ultimately the ability to share in creation.  The modern reproductive technologies and genetic engineering have given us God – like power.  Let's hope that we will soon develop the wisdom to use this knowledge responsibly.  There is an entire sermon on the ethics of reproduction in there somewhere.  However, as a scientist this means that I do not read the creation stories in Genesis as literal descriptions of how God created the universe.  What then do I say to people who challenge me with the statement that the Bible is the word of God?  I may not accept Genesis as the literal word of God, but I do believe that it was inspired by God.  Does this mean that I believe that God lies?
At the time that the Genesis creation stories were being passed on orally and eventually being put down in print, God's people were asking, "Where did we come from?"  With their primitive understanding of the form and function of the universe around them, a scientific description of the physics and biology of the "Big Bang and Evolution" would not have answered this question.  They would not have understood the answer and thus would have received no answer.  What is the important essence of the creation stories?  God created the universe and created us, and God says that it is good.  I believe that one of the truly wonderful parts of this gift from God is the ability to understand God's creation.  God hates separation from us and continually calls us to be in harmony with creation.  To understand it, embrace it and care for it.
If this isn't enough reason to avoid literal interpretation of the creation stories, I also believe the following.  Even though I believe we were too primitive to understand the modern explanation of the creation of the universe, I do not believe that we were primitive enough to believe in talking snakes.  I believe that the serpent in the temptation story of Adam and Eve is symbolic of the evils of temptation.  Snakes historically have been feared and hence labeled as evil.  If people 6000 years from now found a Richard Scary children's book, would we want them to think that we believed in talking worms, cats and dogs that drive cars and are employed in the fire department and police force?
Finally, I want to look at some of the challenges that fundamentalist and literalist approaches to the Biblical descriptions of creation use to try and debunk what science is learning.  Our theories and scientific measurements are the basis of our estimates of the ages of the earth and universe.  Our understandings of the physics and chemistry of stars is what allows us to date the age of the universe to about 15 billion years.  It is our understanding of the physics of radioactive elements that dates the earth and solar system to about 5 billion years.  Through use of various dating methods the oldest geologic formations on earth fit into this 5 billion year age.  The fossil record shows evidence of life on this planet for the last 2 to 4 billion years.  The work of the Leaky family in England has identified human ancestors in fossil remains that date back 2 to 4 million years ago.  How can this be reconciled with a Biblical creation that occurred 6 to 10 thousand years ago?  Some fundamentalists have suggested that the fossil record and radioactive half lives are just tricks of God.  Deliberately placed in our world to confuse and test our faith and belief in God.  These people would have us believe that God created a universe that could be understood in a logical and consistent manner, merely to test our faith in God's literal words as written in the Bible.  I cannot believe that a loving, nurturing God would choose to play such a cruel game with us.  I prefer to believe that God loved us so much, wanted to share the joy of creation with us so much, that we were given the ability to investigate, explore and understand the universe.  Does this mean I believe that the Big Bang and Evolution theories are the correct descriptions of the creation of the universe and all life on earth?  Not likely.  Ask me this same question in another 6 thousand years.  I believe they are the best, most logically consistent descriptions that we have today.
This morning I have dealt with my belief in God's creation of the universe and us.  The creed also talks of belief in Jesus.  It is belief in Jesus that defines us as Christians.  I believe in Jesus, and I also follow with interest the deliberations of the Jesus Seminars.  Remember, after all I am a scientist.  Maybe some other morning I will have the time to share some of my beliefs of Jesus with you.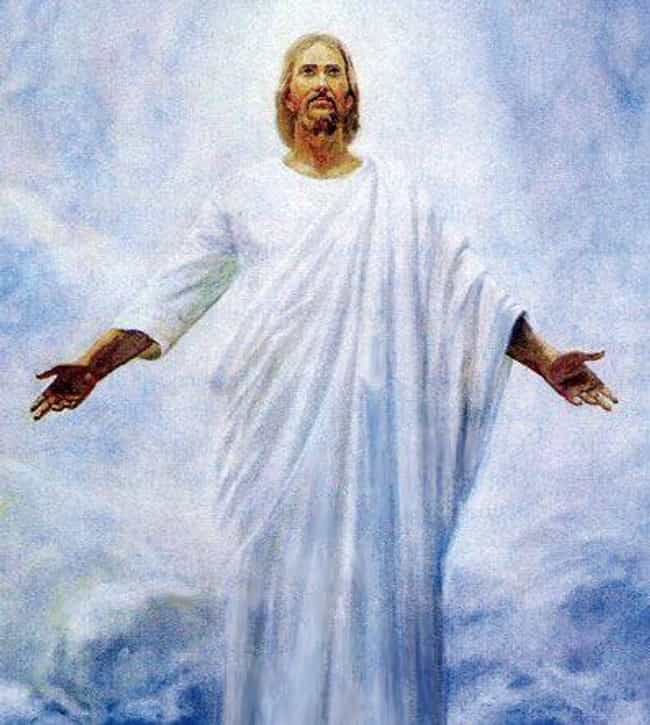 Finally, do I believe in miracles?  What is a miracle?  In the 1500s and 1600s if you told someone that you were going to remove their heart, and replace it with the heart of a dead person, and that they would not only live, but most probably feel better, do you think they would believe you?  They would most likely burn you at the stake as a witch.  If you did do this would they consider it a miracle?  Would this mean that it cannot be explained by science?  We know the answer to this today, and that this very thing occurs here at the University Hospital several times each year.  Who knows what miracles we will be performing a thousand years from now?